Main Content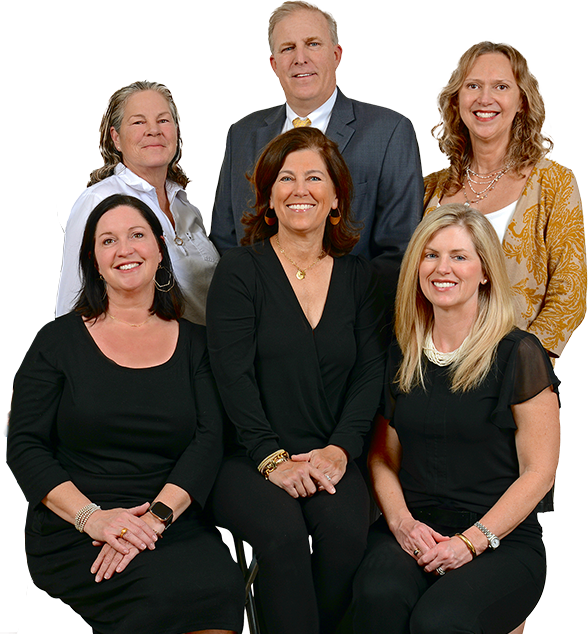 The McCarthy Group's pro-active business model, has lead our Broker and group leader, Shaun McCarthy, to consistently be the top agent in the Greater New Orleans and Mississippi Gulf Coast regions. Whether buying or selling; our goal, for over 28 years, has been to protect our client's equity. We take it very seriously. Our team style approach ensures our sellers and buyers will have the best client service in the business during their transaction. We deliver what we promise – communication every step of the way!
Prospecting, on behalf of our clients, is the cornerstone of our business. For our sellers, our job is to drive as many qualified buyers to our listed properties. We have the technology and the skills to contact hundreds of potential buyers daily by way of personal conversations. These conversations, about the features and benefits of our listings, is a key component of providing a successful transaction to our client.
The McCarthy Group has achieved a reputation of success based on results, understanding the market, skilled real estate negotiation, trust, repeat business and client referrals. We ask you to put your faith in us as thousands of past clients have done over the last 28 years and counting. We promise to deliver you a great real estate experience!
Why Work With Us Our Numbers
$

400

M+
Total Sales Since 2015
738
Transactions Since 2015
What Our Clients Are Saying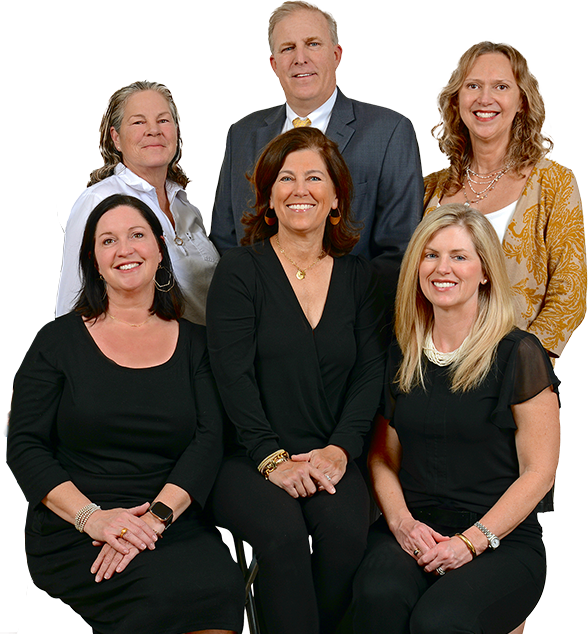 Our experience with the McCarthy Group Realtors was exceptional. The commission was more than fair considering the multiple listing periods and aborted closing due to Chinese Drywall. Never a whimper and continued professional tenacity throughout a year and a half period, which yielded a result close to the asking price. I would highly recommend Shaun McCarthy and Jennifer Lemoine to anyone intere...
We owned approximately 5 acres of land and decided to list it with a "Big Box Realtor". She had it listed for over 8 months and not one inquiry. She stuck a sign there and walked away. We were frustrated and wondering what to do, when out of the blue Peggy Bruce called and asked about the property. We decided to give their alternative methods a chance and within 1 month Peggy had the land sold for...
Thank you to Paige, Shaun and the entire McCarthy Group Realtor team. After working with them to purchase our Metairie townhouse in 2013, we knew there was only one choice of realtor when we decided to sell in 2017. Due to my husband's medical condition, we needed to sell quickly and wanted the process to be as painless as possible. From preliminary pricing advice to staging and showing, not only ...
What can I say about McCarthy Group Realtors? From day one, this group was all business and very professional. We listed our property one day, and within two weeks, bingo! "Sold"! What more can one ask for? I recommend The McCarthy Group anytime, any day, to anyone. The Gutierrez family thanks Shaun McCarthy and his team!
We used McCarthy Group Realtors for the sale of our existing home and the purchase of a new one. Shaun, Stephanie, and Peggy worked so well as a team during the entire process. Their communication was great. We received weekly updates while our house was on the market. After we had a buyer, we only had a few weeks to find a new house. Shaun and Stephanie were able to find a house that met all of o...
After living in his wife's homeland of Indonesia for 5 years, our son Parker decided to move to America. My daughter-in-law was pregnant and didn't speak English so we knew we needed a safe neighborhood for them to settle into. Immediately, I knew I wanted to work with Peggy Bruce of McCarthy Group Realtors. Peggy was on it promptly. Due to her incredible prospecting and knowledge of the real esta...
This group, TheMcCarthy group, was a first class group. They had all the resources necessary to both help with purchasing our new home as well as sell our condo. We were able to list and due to their connections and social presence, we had an offer within 3 days and a contract within the week! They also found us a great home based on our needs with multiple choices. I would highly recommend this g...
Shaun sold my first house on Northline in 2015. He promised he would get it sold. Sure enough we shook hands on a Wednesday evening and he had it sold on Monday Morning. My next venture was the sale of my grandmother's house on Carrollton Avenue in Old Metairie. Again, he had a done deal in one week. Shaun is definitely the best at what he does. Without question he doesn't promise anything he can'...
Peggy and her team were beyond outstanding in the sale of my property. They were very proactive, engaged, professional and knowledgeable. I was particularly impressed with their follow up and strategic thinking on trying to sell the property. They didn't just list it and wait. They were very engaged all the way to the closing. Most importantly, they use a team approach which sets them apart from a...
We wholeheartedly recommend McCarthy Group Realtors and Peggy Bruce. No bones about it, it is tough to search long distance for a home! They made it as easy as it could be with their high-tech online search portal, and more importantly with their low-tech, high-touch customer service. Peggy oozes personable professionalism, we absolutely trust - and adore - her. We are completely in love with our ...