Main Content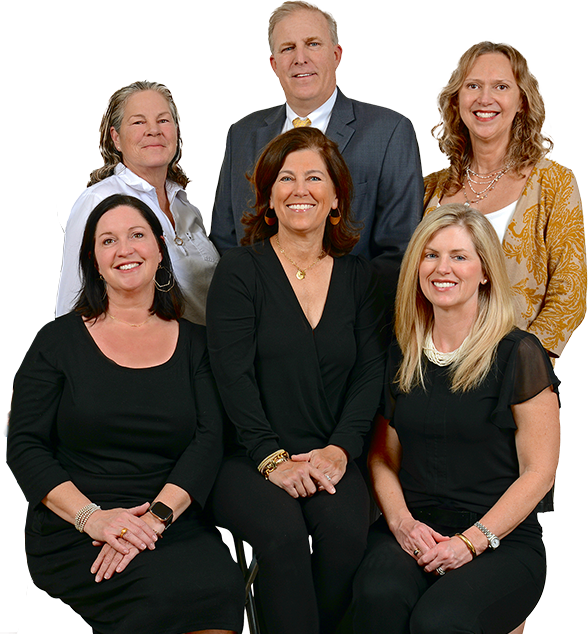 The McCarthy Group's proactive business model has led our broker and group leader, Shaun McCarthy, to be the top agent in the Greater New Orleans and Mississippi Gulf Coast regions on a consistent basis. Whether buying or selling, our goal is to protect our clients' equity. We take this very seriously. Our team-style approach ensures that our sellers and buyers get the best available client service throughout their transactions. We deliver what we promise – communication every step of the way!
Prospecting is a cornerstone of our business. Our unique prospecting method sets McCarthy Group apart from traditional realtors. We leverage technology and highly skilled, well-trained agents to have personal conversations with hundreds of potential buyers. A proven system that drives a steady flow of qualified prospects through our clients' properties and an approach that helps to ensure the success of their real estate transactions.
The McCarthy Group has earned a reputation for success based on results, market knowledge, skilled negotiations, trust, repeat business, and client referrals. We ask that you put your faith in us as thousands of past clients have done for nearly 30 years.
We promise to deliver you a great real estate experience!
Why Work With UsOur Numbers
$

400

M+
Total Sales Since 2015
738
Transactions Since 2015
What Our ClientsAre Saying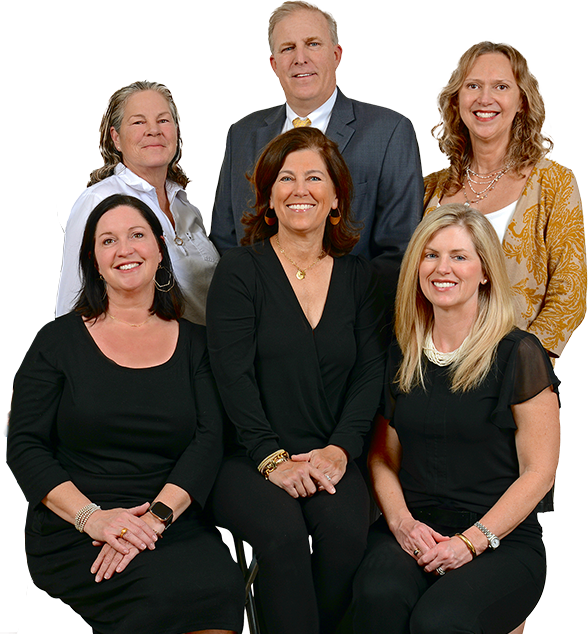 I was very impressed on how fast our house sold. 10 days on the market and we had 2 offers. Peggy, Stephanie and Jennifer were wonderful to work with. They kept us posted with every detail. I will definitely recommend them to anyone selling their home. Great experience!!
A wonderful home buying experience from start to finish. Peg, Tracy and Jennifer made everything easy and smooth. I have never had anyone like Jennifer in previous home buying situations - she handles all the inspections, repairs, and negotiations and brings great contractors to do the job quickly and efficiently. Highly recommended.
We had a wonderful experience buying a new home with the McCarthy Group. They were welcoming, professional, warm, listened to our interests, and made the whole process feel seamless. They clearly know the area so well, and we felt we were in good hands from start to finish. I would highly recommend McCarthy for anyone looking to buy in Metairie!
My wife and I switched to The McCarthy Group after having difficulty with our previous agent. Hands down, it was the best financial decision we have ever made. Instead of having just one realtor, we had an entire experienced team that facilitated every facet of the transaction. Due to their persistent lead generation, we had DOUBLE the number of house showings in the first two weeks than we did in...
Working with the McCarthy Group has been a real pleasure. Peggy knows her stuff, and the whole team was amazing making the entire process seamless! Thank you
We worked with Jennifer to buy a home. She was incredible every step of the way. We couldn't have done it without her. I would recommend the McCarthy Group to anyone in New Orleans looking to buy or sell a home.
Great experience! Professional, organized, responsive, and very helpful for a first time home buyer! Would recommend to anyone.
Peggy, Stephanie and Jennifer were such a joy to work with from start to finish! They made selling our property in Lakeview so easy. Would definitely use them again in the future!
It was a pleasure working with Shaun and his friendly team of professionals. The McCarthy Group realtors are experienced, reliable and responsive. Their knowledge of the market, their strategic mindset, positive energy, personable qualities and thoughtful feedback helped tremendously with the sale of our home. Consistently, there was a steady stream of interested prospective buyers. So many people...
Peggy Bruce, realtor with the McCarthy Group and Jennifer Lemoine the logistics coordinators are just outstanding!!! I would highly recommend this firm to manage your property sale or purchase! Excellent customer care. They did a super job in managing my move from another state!